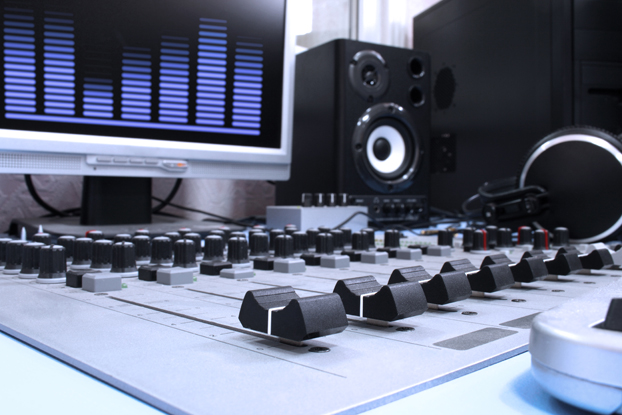 Social Media Marketing
Radio stations must have a good, interactive relationship with their listeners. The usual methods are through live call-in shows, running contests , events and more.
Social Media is another powerful tool to interact with listeners, and radio stations lend themselves to social media platforms particularly well.
Through social media marketing, you can advertise events you may be sponsoring, offer up trivia about certain albums, create lists of "Top x songs for x"…the list goes on. This type of content is quick to digest, fun to read, and likely to be shared among your followers for maximum exposure.
Another great opportunity for radio stations via social media is the chance for listeners to connect directly with hosts, DJs, and other staff members. If each employee has his/her own Twitter or Facebook page, they can interact with listeners through these platforms. So you can see that social media marketing is an excellent way of  both strengthening brand loyalty to the radio station,as well as attracting new listeners.
This can be very time consuming for a busy radio station. let PrimeCast Digital's team of social media experts help you get started and then maintain your social media pages with your provided content. Prices start at only $19.95 per month!
Let PrimeCast Digital design an custom internet marketing campaign for you that will build your brand and create listener interaction with marketing plans starting at only $149.00
Search engine optimization
Search engine optimization (SEO) is the technique of adjusting certain elements on your website in order to achieve better exposure/ranking in  the various search engines, such as Google, Bing and Yahoo
Over time, a solid SEO strategy (along with the other options we've mentioned) will ensure that your radio station is the most visible, recognizable station in the area.
While most radio stations don't necessarily use their website as a medium to sell anything, websites are still absolutely necessary for continued success and popularity. You can use your website to host contests, to publish set lists, and to release event information.

Your hosts could contribute to a weekly column, or you could even publish the transcripts of exclusive on-air interviews.And lets not forget that your advertisers can place ads on your website to increase their exposure to listeners, even when their radio ad spot isnt playing.
Let PrimeCast Digital design an effective social media/website content package for you that will be sure to increase your listening audience- with marketing plans starting at only $149.00


Email Marketing
There's a lot of synergy between email marketing and the other marketing channels mentioned here. For example, users who interact with your station on social media, or utilize your mobile app, will more than likely subscribe to your email list as well.
An email list can then be used for just about anything – advertising, organizing in-person events, running contests, and more.
The great thing about email marketing is how personal you can make it. Through the use of email software, each email could be configured to address individual recipients by name. This type of personalized email marketing is one of the best ways to strengthen brand loyalty. It often results in word-of-mouth referrals, along with an increase in overall public perception.
Let PrimeCast Digital design an effective email marketing campaign for you that will build your brand and create listener interaction with marketing plans starting at only $149.00
Get your radio station online today
While the long-term goal is to have more than one of these marketing channels in place and functioning simultaneously, don't spread yourself too thin at first. Pick one that seems to match your radio stations marketing needs- and get started!
Or, if you're looking for more assistance with any of these strategies, look into partnering with Prmecast Digital – we'd love to help. At PrimeCast Digital, we have an expert Internet Marketeting team that know exactly what it takes to set up an effective internet marketing strategy for your radio station.